To play Brogue online, you need to connect via ssh.
On Linux and MacOS you simply type into your terminal:
export TERM="xterm-256color"
ssh -p 222 guest@h2246333.stratoserver.net

You now log in as guest, password is guest.

On Windows, you need to download putty.exe .
Here is how to configure putty: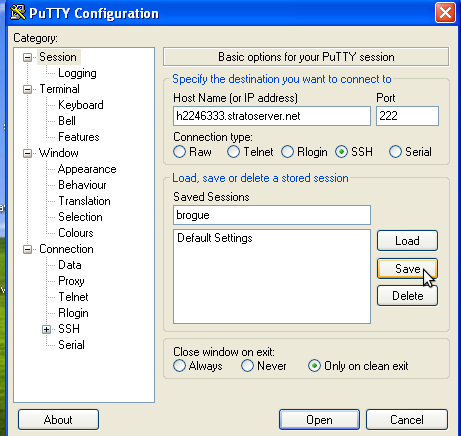 Ad blocker interference detected!
Wikia is a free-to-use site that makes money from advertising. We have a modified experience for viewers using ad blockers

Wikia is not accessible if you've made further modifications. Remove the custom ad blocker rule(s) and the page will load as expected.